There is a lot of buzz out there weighing in on the Austin market, specifically around the increased housing inventory. Friends and clients have commented they are seeing homes sit a little longer, and noted several price adjustments (both true statements). There is a lot of media noise that is making it difficult to know what's really going on out there, and how to navigate these real estate waters (and what it means if you're trying to buy or sell).
The short of it - yes, inventory has increased, even more than doubled. However, in relation to the big picture housing inventory is still low. Lower than what most economists would consider a balanced market at 6 months worth of inventory. The most recently published statistics showed we were still under 2 months worth of inventory. That number held true this week from a local broker associate who is running real time data each week. He also notes our pending sales are moving downward at a pretty healthy pace. Let's break that down a little because this raises a red flag.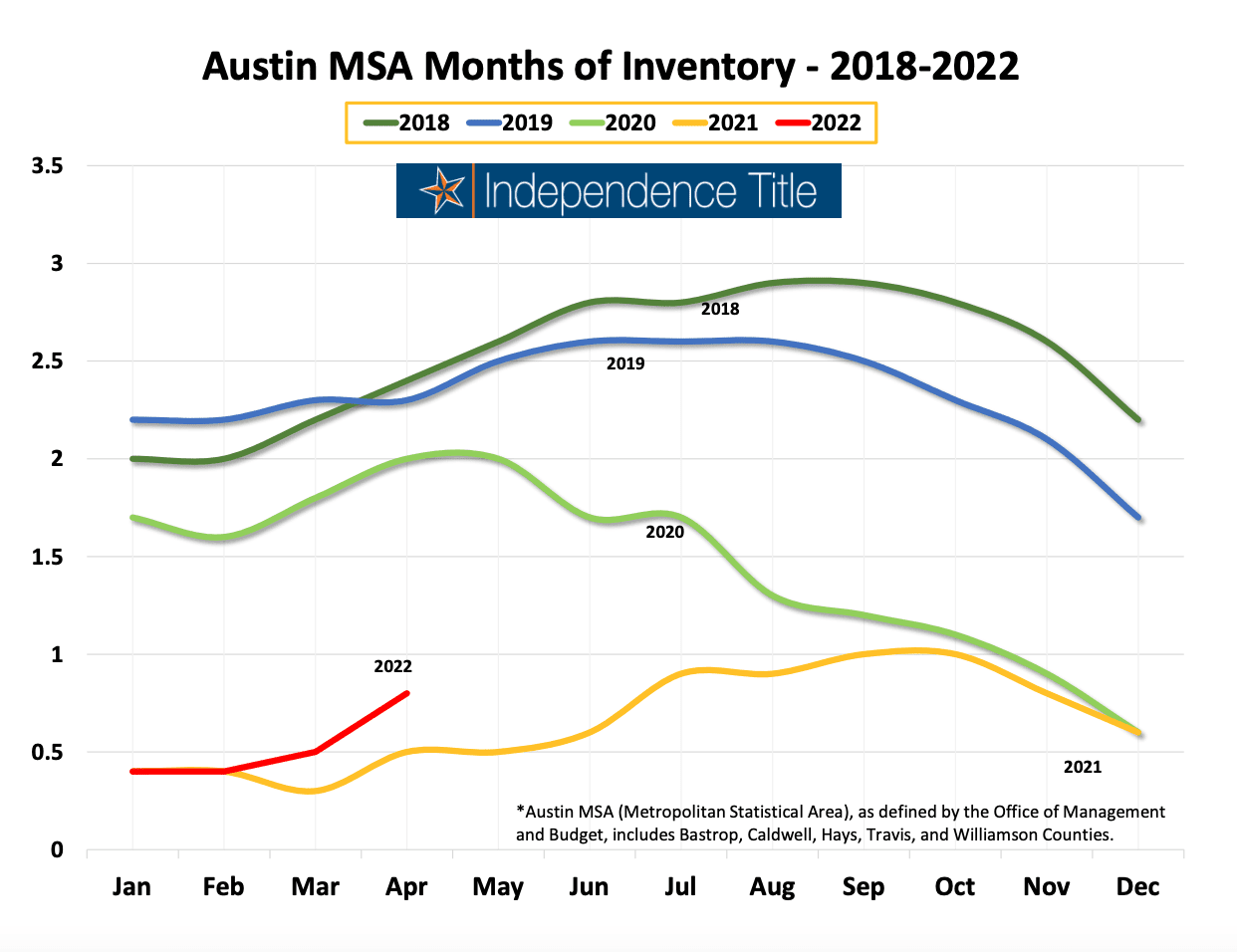 Are buyers still absorbing inventory at the same pace as a few months ago? No.
We are seeing a slow down in buyer appetite fueled by a number of factors:
Generally, the peak of sales hit around June / July and tapper quickly starting in August. These are when sales are being reported and have reached the finish line / closed. You know when those homes actually went under contract? 30-40 days before closing....meaning those buyers contracted in April / May.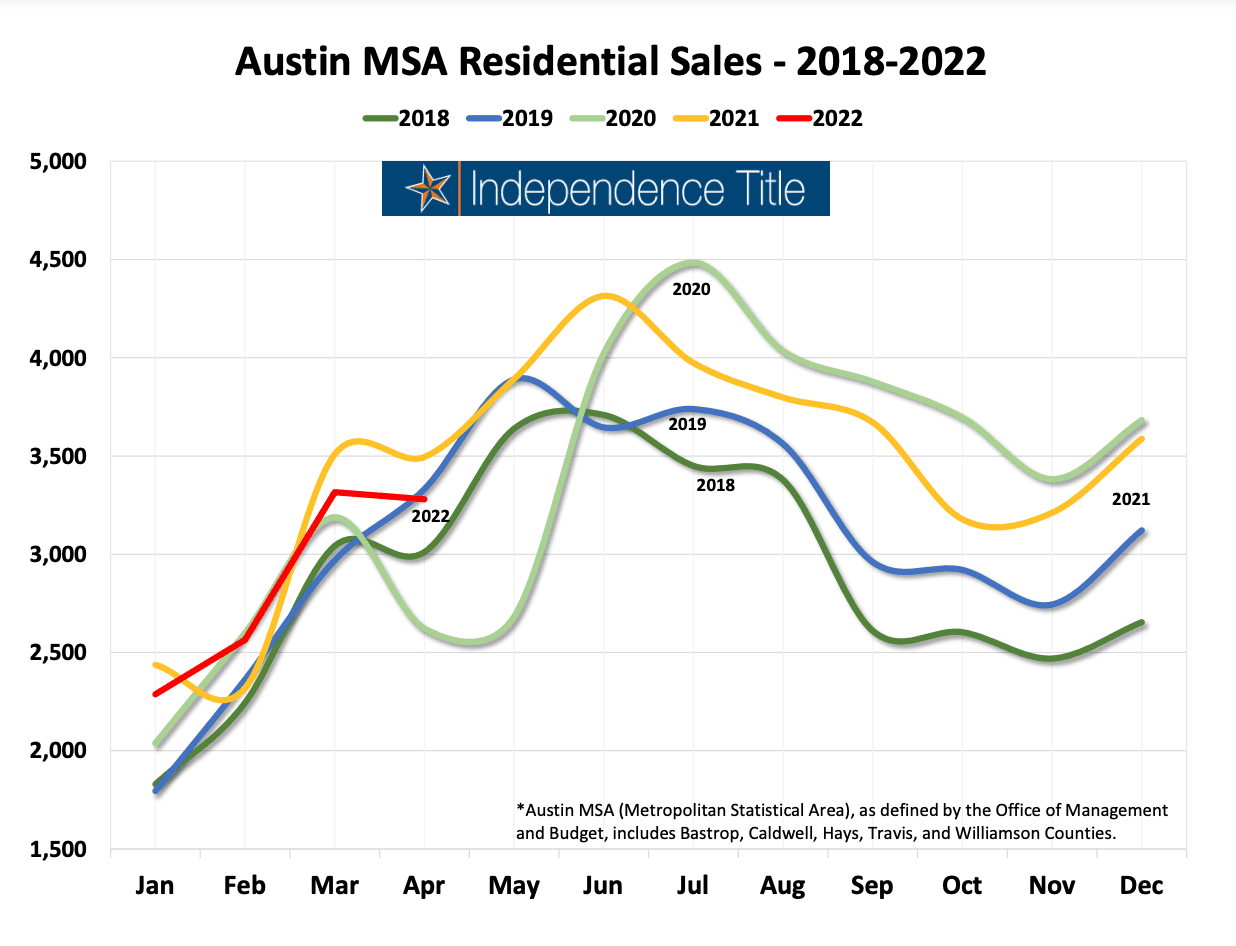 Are we feeling a re-balance in the market, yes. Are sellers and agents FLIPPING OUT because it's taking more than a weekend to sell their home, yes!
The red line above did make an abrupt turn in April, so I will be very curious to see how that line looks when the May numbers come out. There are some metrics we are watching that deserve attention (the main metric being pending sales and inventory levels), and will carefully watch over the next few months.
There are many external factors outside of Austin / Texas that are going to impact us in some form or fashion as well. Austin weathered the 2008 storm very well comparatively speaking (I did not see monster 30-40% swings in value during that time), and we were one of the first markets to bounce back. Scroll through the Statesman or ABJ about our job market, and the companies moving here to see what is fueling our economic engine.
Where we go from here....
The most critical indicator to focus on will be how the market balances in the short term. Taking the rose colored glasses off, I tend to look at the long game and think about where is Austin / Central Texas headed the next 2, 5, 10 years down the road. Will there be some opportunities in 2022, you bet. Do I buy into some of the "sky is falling" rhetoric, no. However, Austin has been operating at such an intense pace that I believe everyone would like to see it balance a bit where people are not feeling pressure at every turn!