Anxious. Confused. Thankful.
Summer 2022 brought a lot of emotions as we faced some rather abrupt changes in our markets. The first 5 months everything moved quickly and multiple offers were the norm, and then, the Fed jumped in raising interest rates. QUICKLY! Buyers began to hit the pause button (but many were elated to land a home with reduced competition). Sellers started questioning why their homes were not selling in the first 48 hours, while the media fed a narrative that the sky was falling. Let's take a look at the numbers driving these emotions and headlines to see what's really going on here.
Values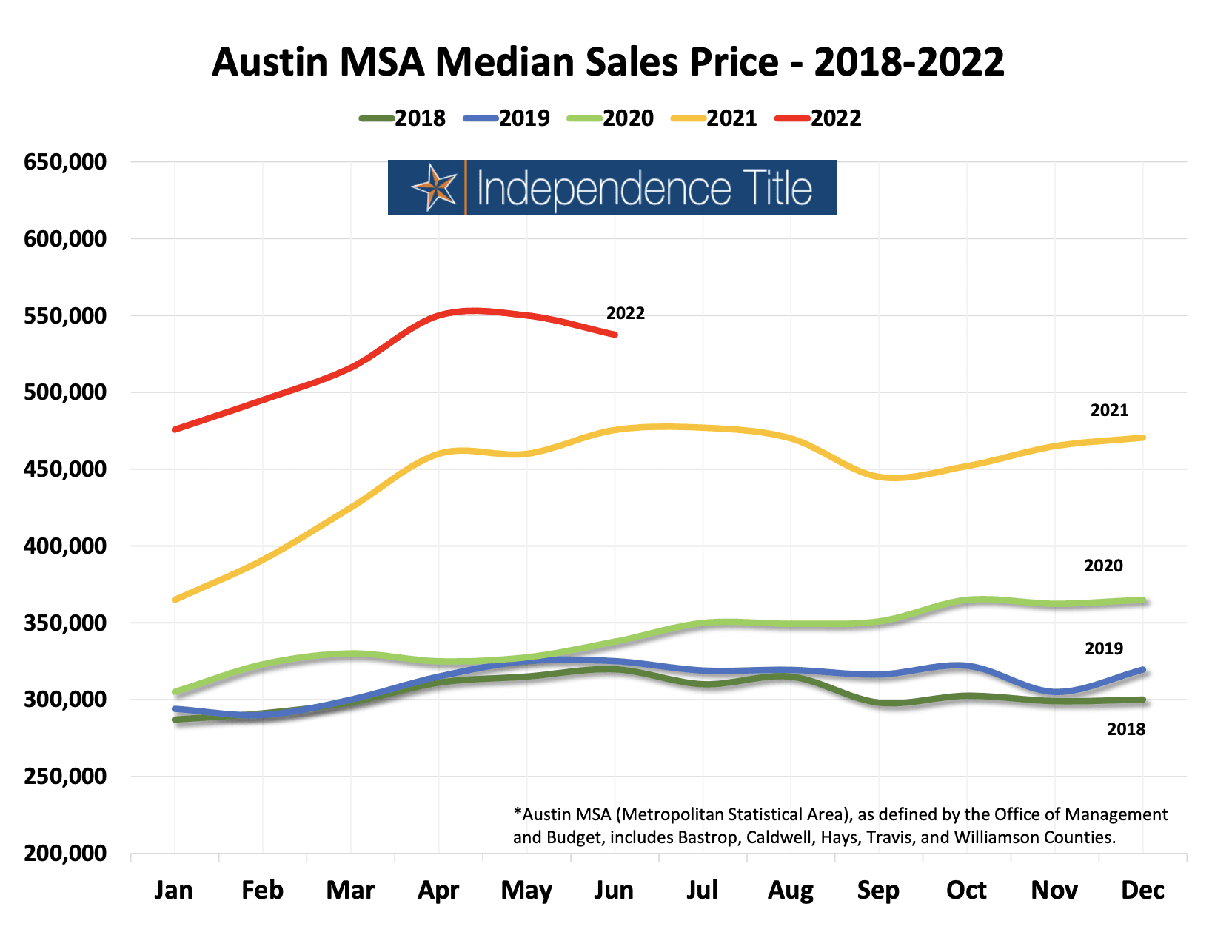 June shows a slight dip in values from April and May's peak. This is not a sharp nose dive. We are still well ahead of last year's values. Buyers have more options with inventory levels rising, and absorption rates / buyer activity is not as robust as early 2022. Be prepared, homes are moving away from selling immediately or the first weekend on the market. If you're a seller who bought 3, 5, or 7 years ago, you're still doing well (actually VERY well) but you might have missed the Spring frenzy.
___
Inventory Levels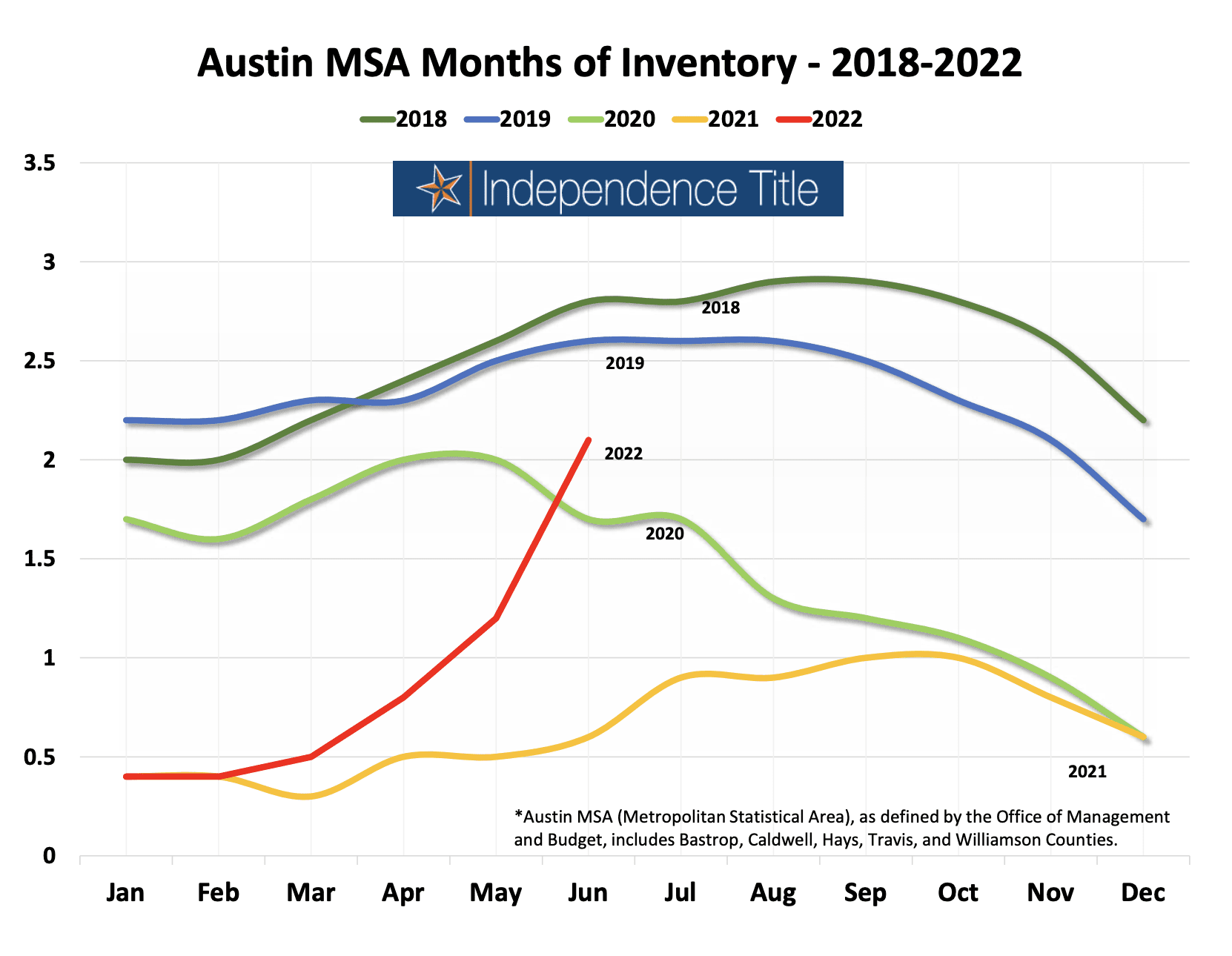 I talk a lot about inventory , and this has been a popular headline about how quickly these levels have risen. Entering August, there are sources saying we are between 3 and 3.5 months worth of inventory, and this is something we will continue to monitor closely. We have not seen this level since 2012, but look at where we were operating in January. Austin was measuring inventory levels in weeks, not months since late 2020!
See viral video about the 1 apple for sale:
Anytime you see a swing like this it will cause pause, but our current rate was not sustainable. A correction was eventually going to happen, albeit we expected it a little more gradual. If you really want to look back at Austin's history, visit the Texas A&M Real Estate Center and you can see inventory levels (and more data points) since the early 90's.
___
Number of Sales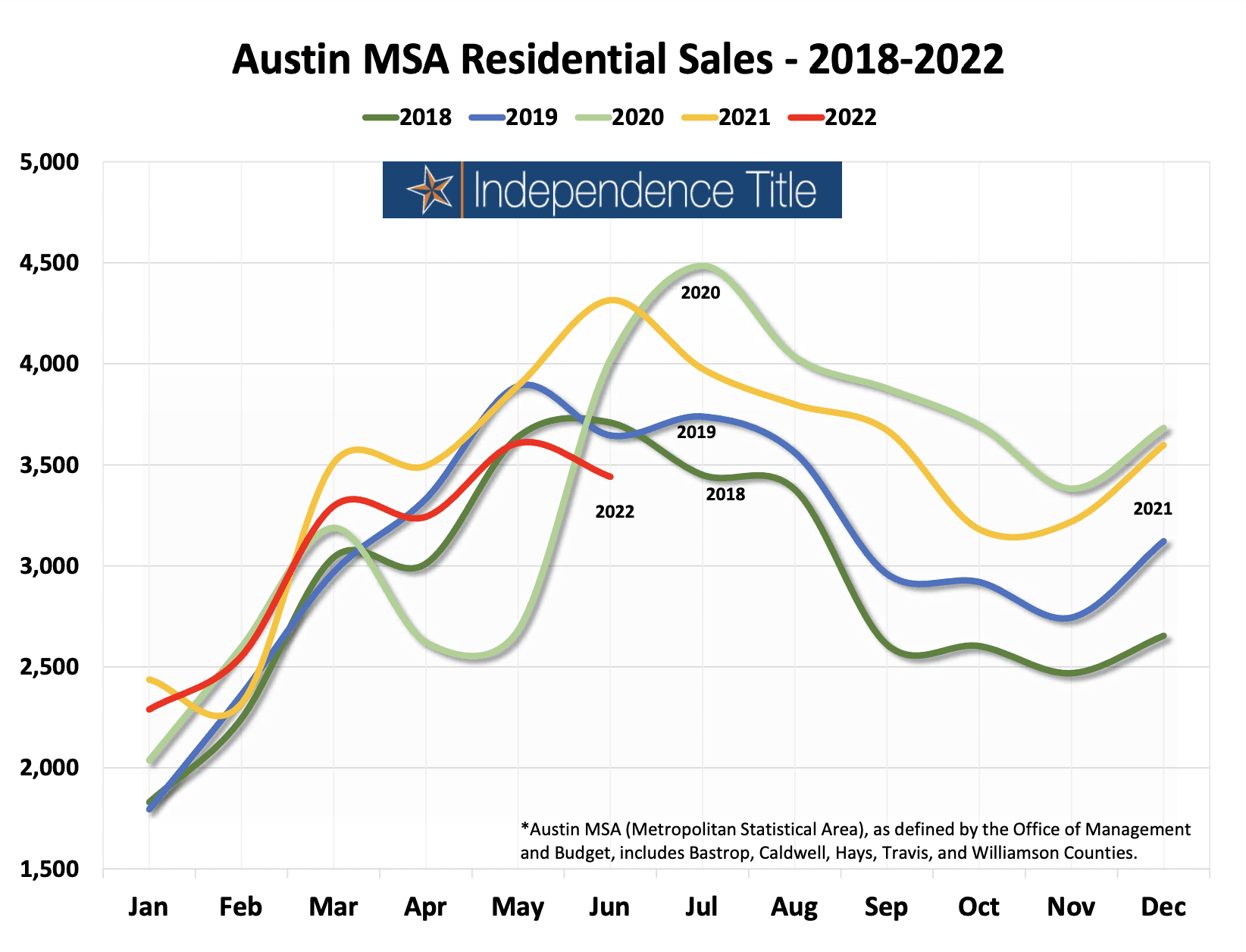 Q1 charted mostly above the last 4 years in terms of closed sales, and then rates began to increase. When that happens, historically there is a market reaction and buyers realize the 3 - 4% interest rates are no more. The Fed has moved quickly with their rate hikes, but when I bought my first home in early 2022 rates were ~7%! Sales did not plummet, but it sounds like we are going to see fewer homes trade hands compared to previous years in the coming months. Was this an early start of the Summer pause (see chart above and what historically happens between Aug - Sept)? Will buyers jump back in after Labor Day with the acceptance of our new rates?
We don't know for sure, but It feels like we have been in the dog days of Summer since May with our Texas heat!!
___
Why are you NOT hitting the panic button?
When I reflect back on the 2008 recession, Austin was one of the last to be impacted and the first to feel the recovery. Looking at prices from the previously mentioned Texas A&M data, we did not see monster value drops like many parts of the country. Our top average price in 2008 hit in May at $255,330. Our low average price in 2009 hit in March at $226,615, and in 2010 the weakest month was April at $229,203. Yes there were micro markets who felt more pain than others, but this was a long, drawn out recession resulting from poor lending practices and buyers obtaining homes with little to no skin in the game.
Look at the economic engine Austin has created with huge corporate relocations / investments to town, and the number of jobs coming to the Lone Star State. Are we bullet proof, no. But I'm not ready to bet against Austin and the 2 - 5+ year outlook.
Want to receive more information from us? Are you receiving our Newsletter? Sign up HERE!